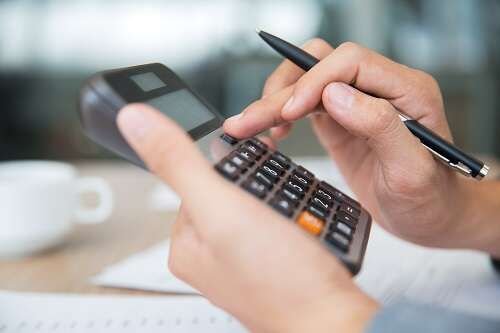 In her first Union Budget speech, Finance Minister Nirmala Sitharaman made no changes to the income tax slabs applicable this year. She has continued the proposals made by her predecessor Piyush Goyal, who had announced a zero tax plan for anyone with a taxable income of Rs. 5 lakh or less.
If you consider the value of all tax deductions available to you, you can come to zero tax even from a much higher income. Let's look at how you can do it with an income of Rs. 11.75 lakh from Financial Year 2020-21.
Income
Gross Income
Income from all sources
INR 1,175,000.00
Deductions
Standard Deduction
Mandatory deduction under Section 16 (ia)
INR 50,000.00
80C Deduction
Through home loan principal, life insurance, ELSS, NSC, PPF, EPF and other qualified investments
INR 150,000.00
80D Deduction
For health insurance premium for self and over-60 dependent parent (Rs. 25000+50000).
INR 75,000.00
NPS Deduction
For self-contribution to NPS under Section 80CCD(1B)
INR 50,000.00
24B and 80EEA Deduction *
Upper limit for home loan interest paid
INR 350,000.00
Tax
Taxable Income
Income after all deductions
INR 500,000.00
Tax Liability
5% of income between 2.5 L & 5 L
INR 12,500.00
Rebate
Under Section 87A
INR 12,500.00
Tax Payable
Liability minus rebate
INR 0.00
* 80EEA is available from April 1, 2020 to tax payers who buy a property whose stamp duty value is Rs. 45 lakh or less, with a home loan taken in Financial Year 2019-20. Actual deductions are likely to be less than Rs. 1.5 lakh.
The calculation above includes the use of a home loan to reduce tax liabilities. With a home loan, you can claim up to Rs. 1.5 lakh under Section 80C for principal repaid and Rs. 3.5 lakh for interest paid under Section 24B and Section 80EEA.
Under 80D, the limits are Rs. 25,000 each for self and dependent parents, provided that both parties are under the age of 60. The limit can go up to Rs. 50,000 for any party that is above 60. For example, if you and your parents are both above 60, you can claim Rs. 50,000 each, taking the overall deduction to Rs. 1 lakh.