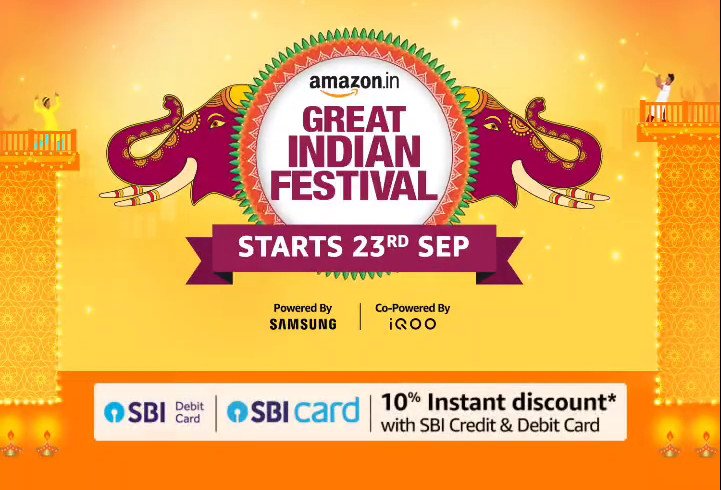 Are you looking to revamp your wardrobe this festive season? What if we tell you Amazon will be offering 50-80% off on fashion and beauty products? So what are you waiting for? Brace yourself for the biggest sale of the season.
Amazon Great Indian Festival 2022 is around the corner. As always, Amazon Great Indian Festival will begin early for Prime members. Amazon Prime member subscription can be purchased at Rs 179 per month. This sale is going to provide variety across all the categories which include smartphones, consumer Electronics, Fashion & Beauty, Home & Kitchen Appliances, TVs, Groceries, and many more.
As part of the upcoming sale, Amazon has partnered with SBI Bank to 10% instant discount to SBI Bank customers. This will include credit card transactions as well. In addition, Amazon customers will get 10% cashback on their first purchase during the sale.
So if you wish to go on a shopping spree, we have enlisted here some of the best offers that you can look forward to.
From 50 to 80% Discount on Top Fashion Categories, including:
Grab the best deals on Beauty & Grooming Products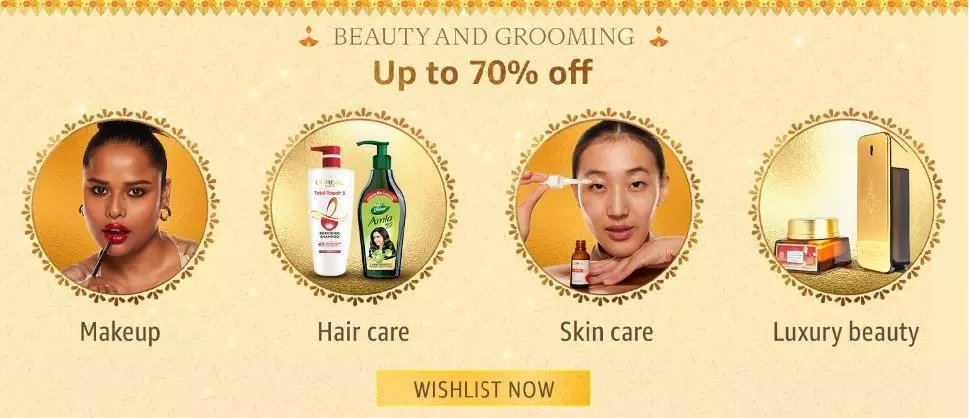 You can get unbelievable offers on some of the selected leading brands such as Max, Lavie, The Body Shop, Van Heusen, Fastrack and more.
Checkout the Great Indian Festival Sale to browse more deals, offers and discounts.
Enjoy shopping limitlessly during the Amazon Great Indian Festival Sale and get all brand-new, incredibly low-priced products offered. Start adding products to your wishlist NOW!
FAQs related to the Amazon Great Indian Festival Sale 2022:
1 – What is the offer on Amazon fashion during Great Indian Festival?
Up to 80% Off On:
Women's Tops & T-Shirts
Women's Kurtas & KurtisMen's T-Shirts & Polos
Men's FootwearWomen's FootwearDresses
Fashion Jewellery
WatchesHandbagsSports Shoes & ClothingKids'Clothing
Luggage & Accessories
Sunglasses & Frames
2 – What is the last date of Amazon Great Indian Sale 2022?
As of now, Amazon has not yet announced when will the sale end.
3 – When does the Amazon Great Indian Festival start for all customers?
The sale will be open from September 23, 2022 for everybody.